Question Topic: Documents
Mark one answer
A document issued before you receive your registration document
A document issued before you receive your MOT certificate
A document issued before you receive your insurance certificate
A document issued before you receive your driving licence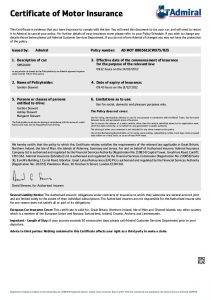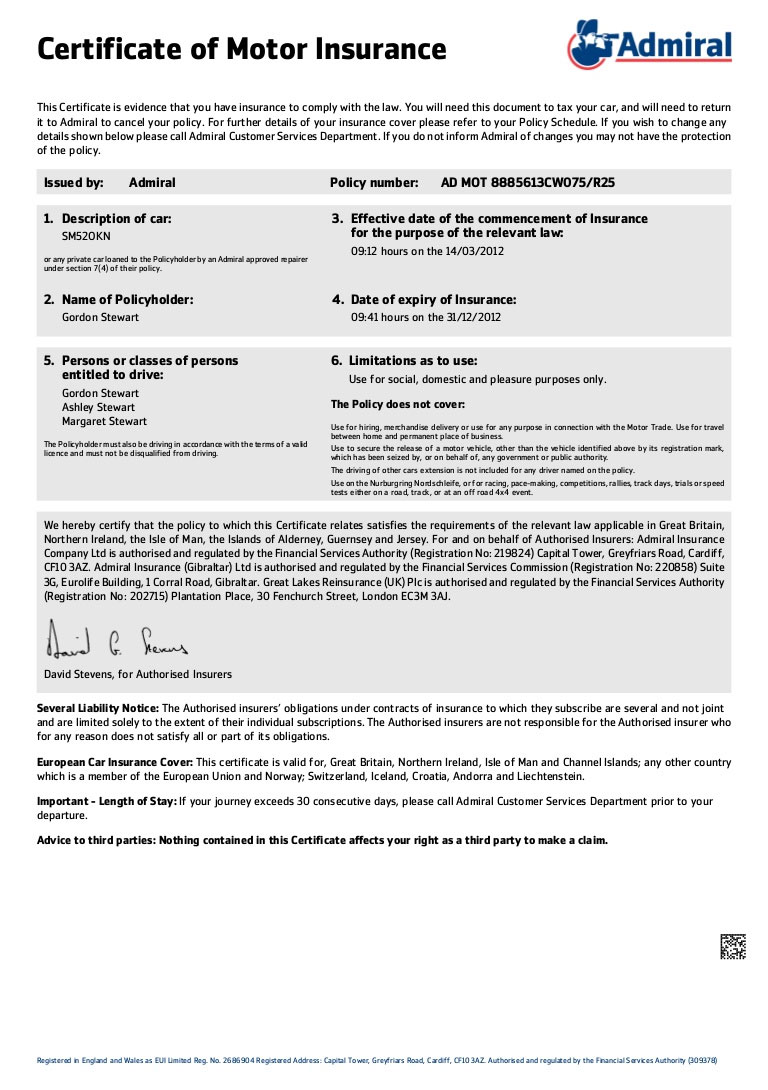 A cover note is a phrase used by insurance providers to describe temporary documentation issued as motor insurance. This is provided so the driver can provide proof of vehicle insurance in advance of them obtaining the full official documentation. A cover note usually includes details, such as:
Name
Address
Vehicle registration and details
Why vehicle is being used
Level of cover and any excess
Policy number
Any special conditions
Date of expiration
Cover notes were more common in the past because issuing certificates of insurance took far longer. However, with processing times much faster, they are not very common these days. Nevertheless, they can still be issued by some insurance providers so it is important to understand when you might need one.
When do you need to obtain a cover note?
You need to obtain a cover note when you are waiting for your full insurance documentation to be processed. A cover note may also be needed if you make a change to your insurance policy, such as adding or changing a vehicle covered by the policy. An insurance company may issue you with a cover note to act as a temporary insurance certificate. This will enable you to drive with the same insurance cover as you will have with your full certificate. Typically a cover note will only last for a time limited period. Usually, this will not be for longer than one month.
Theory test question: what is a cover note?
Have you tried answering the theory test question: 'What is a cover note?' Let's take a look at each of the answers below to check your understanding.
A document issued before you receive your registration document
Wrong! The transfer of a registered keeper document is called a V5C certificate.
A document issued before you receive your MOT certificate
Wrong! You will not need any new documents issued before your MOT so long as the car is registered to you, taxed, and insured.
A document issued before you receive your insurance certificate
Correct! The cover document is issued before it is possible for you to receive the full insurance certificate.
A document issued before you receive your driving licence
Wrong! You are issued with a provisional driving licence before you receive your driving licence.
References
Section 2 in the official DVSA guide to driving states:
Certificate of insurance
This short and simple document shows
who's insured to drive the vehicle
the vehicle covered
the period of cover
what type of use the vehicle is insured for
whether there's cover to drive other vehicles. Sometimes a broker will give you a temporary certificate or 'cover note' while you're waiting for the certificate.
A cover note normally lasts for one month.
Showing your certificate
Keep the certificate safe and produce it
if the police ask you to
if you're involved in an incident.
The policy document
This contains the full details of the contract between you and the insurance company and how to claim. Insurance companies also supply a summary of cover showing the main cover, terms and conditions. If there's anything you don't understand, ask your broker or the insurance company to explain.
Ready to go premium?
Registration is quick, easy and hassle-free!